Knot practice →
Learning and practicing knots during Saturday TV.
"While there are genuine problems with today's industrialized food system, the..."
– Is Michael Pollan a Sexist Pig? — Salon (via riocarmine)
Farm foraging
I have a lot of friends who like to spend their free time out foraging wild edibles in the New England woods. To be honest, I haven't done a lot of this (although I might tomorrow!) because I already spend so much of my time passively foraging. The agricultural landscape, while most often immediately next door to the forested landscape in this part of the country, is ecologically a world...
The (in)famous Roundup rat tumor study →
Find here the much-cited study from Séralini et al that found major incidence of mammary gland tumors in rats fed Roundup and Roundup-ready corn, along with the numerous letters and comments from other scientists slapping down the results and analysis. I'm revisiting this because this (strangely-written) study which has been getting a lot of publicity lately cites Séralini et al numerous...
Tractor time
I drove a tractor 3 miles today on a busy backroad. It was terrifying. It was exhilarating.  Between that and the springtime, I'm craving old trucks and motorcycles. And tractors of course.
Quotes for 4.14.13
Articles that address two questions that came up in class which I needed to research more. They made me doubt what I knew about rice! Fortunately I spoke the truth: "Open-faced sandwiches are inspected by the USDA; closed-face, the FDA. The FDA regulates bagel dogs, while the USDA is in charge of corn dogs." -"Who Inspects What? A Food Safety Scramble", Gretchen Goetz,...
Quotes for 4.11.13
"…some researchers are now raising the alarm about what they see as the proliferation of online journals that will print seemingly anything for a fee. They warn that nonexperts doing online research will have trouble distinguishing credible research from junk. "Most people don't know the journal universe," Dr. Goodman said. "They will not know from a journal's title if it is for real...
Clothespins
Oh boy, so much to write but for now, a poem.  "I'd like to have spent my life making Clothespins. Nothing would be harmed, Except some pines, probably on land I owned and would replant. I'd see My work on clotheslines near some lake, Up north on a day in October, Perhaps twelve clothespins, the wood Still fresh, and a light wind blowing." -Clothespins by Robert...
WCSA
Good CSAs and good radio stations should function with similar rules: offer new, even challenging, yet approachable content for the audience, introduce them to both new things and a large variety of the oldies, and get them excited and coming back for more. 
Poison ivy?
It is too soon for that. Get off of my hand.
Join the New England Students Cultivating Campuses... →
Also, the Higher Education Farm Network :)
Jerry Glover, Agroecologist →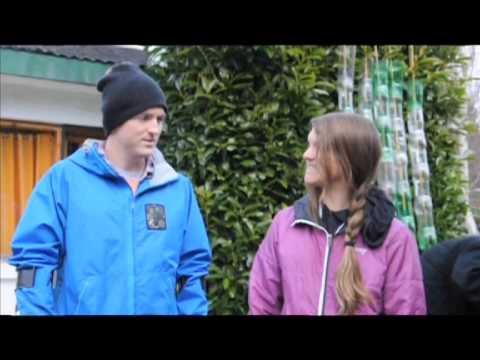 Quotes for the day: 3.5.13
"For example, despite a relatively obscure historical role in America, tomatoes are now grown in every state. Wheat introduced by the colonists is one of world's most consumed cereal grains. The U.S. ranks second to Brazil among citrus producing nations. Potatoes—the most consumed vegetable in the United States—is a staple across many culinary cultures. Influences from Asian and...
Article in Tufts Daily about the Conference →
Some more good reading, once again on genetic...
Dan Charles, writing for NPR's The Salt, and Greg Jaffe, writing for The Atlantic, both do good jobs of clearing the air on some important myths about genetically modified organisms, providing some useful links and insight while they're at it. The comments sections, of course, are cacophonous but some important points are made as well. 
Quotes for the day: 2.24.13
"In southern Iowa…much of the land conversion is taking place on hillsides. The soil of those fields, without permanent grass to hold it in place, is now much more likely to wash into streams and ponds. And on the western edge of this region, farmers are taking a chance on corn and soybeans in places that sometimes don't get enough rainfall for these thirsty crops. Why?...
Campus Cultivation Conference →
One way or another, I'm going! And likely presenting as well.
The roles of the modern farmer
The modern farmer is called upon to be… A soil scientist, An engineer, An architect, A builder, A carpenter, An animal-whisperer, A wrangler, An accountant, A naturalist, A meteorologist, A marketer, A salesman, A planner, An executive, A laborer, A mechanic, A tools expert, A reader, A writer, A person possessed of humility, humor and patience, A citizen of integrity...
Most of the primary textbook for my upcoming... →
The Bunker
I originally wrote this piece for All Things Considered's "Three-Minute Fiction" contest, in which the prompt was to write a piece about a president, real or fictional. I wrote a letter from a (real) president to his wife. It didn't receive any mention from them but WHATEVER NPR. Anyway, I wanted to "publish" it somewhere and this isn't the most...
Grunt if you like fresh foods.
Finding webworms suddenly engulfing the unripe apples hanging from the tree or scooping out tiny maggots along with a cup of flour are commonplace events and dealt with casually enough. But they come with their own special disappointment beyond just spoiled fruits: something else got their first. That sheared head of romaine? Those squash blossoms now littered with holes? They are as prized as...
Poem from last summer
Just behind the verse of Frank O'Hara, And the turbine whir of the fan, And the sting of a bottle of beer, And the cadences of Shostakovich, And the sedative of a lapcat, There is the sound of rain.
The Soil and Health Library. This is the... →
Quotes for the day: 12.19.12
"Hydroponics is the science of growing plants without soil, most often in a soilless mix. In fact, many growers are already cultivating hydroponically. Cultivating clones in rockwool, peat moss, and coconut fiber is growing hydroponically…With hydroponics, nutrient uptake and grow medium oxygen content can be controlled easily…Cannabis grows fast hydroponically, [sic] because it...
Quotes for the day: 12.02.12
Note: I've realized that when I've been doing these "quotes of the day" posts that I'm only posting articles that I enjoyed reading or felt were important to read. But in my last post, I added a bonus quote from something that I thought was ridiculous. So, I'm going to try to have a bonus quote most of these posts, pulled from an article or book with which I...
Quotes for the day: 11.25.12
"It seems nearly inevitable that genetic engineering will play an increasingly important role in agriculture. The question is not whether we should use GE, but more pressingly, how we should use it - to what responsible purpose. Consumers have a significant opportunity to influence what kinds of plants are developed. Agriculture needs our collective help and all appropriate tools if we are...
Plastic in the field
I dislike it. This may be an outdated or naive dislike. After all, I see the utility: moisture retention, nearly complete weed control, collection of solar radiation, and general uniformity. These are beautiful traits to any kind of farmer and especially to an organic farmer in northern New England. Nevertheless, plastic mulch has always struck me as inherently wrong. To use plastic mulch in the...
Another change
I changed jobs again. My work at Little River Flower Farm was…unsatisfactory. I will leave that as the only adjective. Now, I work for the Wellness Connection of Maine as a production assistant. My resume says that I "assist…in the cultivation of Cannabis in an indoor hydroponic system for licensed Maine users", and that's the truth. It's good work, radically...
New maxim
My maxim on tools used to be "always use the right tool." Over two years, that has morphed into "use the tool that is closest."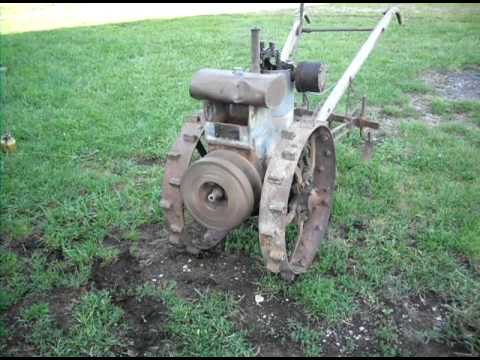 Little River Flower Farm
I began working as farm manager at Little River Flower Farm in Buxton, ME a bit over a month ago. As far as this blog is concerned, that explains two things: 1) why I've remained inactive for this long, but 2) as I begin trying to get back on track, what many of my subsequent posts will reference. The farm already has an oft-updated Facebook presence, so creating another blog like at the...
Quotes of the day: 5.26.12
Have been working with another Portland resident recently to turn a 10x20 plot in his yard into a vegetable garden, which his family and Ruth and I will share to grow in this summer. The process of tearing up the lawn brought two quotes to mind: "That path [through the meadow]…is a thing of incomparable beauty, especially right after it's been mowed. I don't know exactly...
All my life
"All my life I've wanted to be a farmer. I'm finally catching up with myself!" -Don Kauber, 71-year old beginning farmer, West Baldwin, ME More on Don soon. EDIT: Turns out Don is 75, not 71. I will write more about him soon.
Quotes of the day: 2.21.12
"When schools such as the University of Idaho cut their agriculture programs, you know times are tough for this degree. The state has more than 25,000 farms, for cow's sake, according to the most recent U.S. Department of Agriculture census, in 2007. Still, if your idea of a good day is getting up with the sun and working till it sets as an agricultural manager, a degree in agriculture...
Vernon Farm →
My blog just started getting followed by Vernon Farm. I don't know much about these folks but apparently they teach gardening in Boston and I wish I knew more! Check it out above.
Quotes of the day: 12.9.11
"Hidden in the soil of Illinois and Iowa, a new generation of insect larvae appears to be munching happily on the roots of genetically engineered corn, according to scientists. It's bad news for corn farmers, who paid extra money for this line of corn, counting on the power of its inserted genes to kill those pests. It's also bad news for the biotech company Monsanto,...
Quotes of the day: 11.21.11
"Although farm employment accounts for less than 1 percent of all jobs in the United States, the Agriculture Department says that one in 12 jobs is agriculture-related. And during the deep downturn and rocky recovery, these workers have actually fared better than most. That gives the F.F.A. [Future Farmers of America] a calling card as an organization that actually prepares students for...
At the top
How high a tree must be to undo itself, towering above the earth, and clinging to it still, then toppling all at once when things get tough.
Quotes of the day
"AS YOUNG FARMERS, WE ARE DEDICATING OUR LIVES to building a prosperous agricultural sector. We are counting on farming to support ourselves, but our communities and our nation are counting on us to invigorate rural communities, to produce a healthy food supply, and toprotect water, air and soil. Because the success of young farmers and our nation are intertwined, both must share the...